Hi! We are Steven and Saule, and together we are the creators of Caravanistan. We hope you enjoy our website.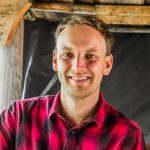 Steven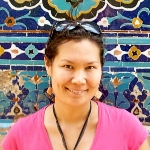 Saule
About Caravanistan
Caravanistan was born in 2011 out of a frustration to find reliable information about Central Asia and the Silk Road on the internet, or anywhere else for that matter. We knew we were not alone: we saw the same questions popping up on forums over and over without anyone having a trustworthy answer. So we started thinking how we could help.
With Caravanistan we aim to do 3 things.
1. Information
Our primary mission is to provide accurate, up-to-date information about what matters most to people traveling in Central Asia and the Silk Road: visa rules, transport options, places to stay, where to go and what to do.
2. Inspiration
Secondly, we want to inspire. We are big proponents of slow travel. We want to encourage travelers to delve deeper, stay longer and go further. There is so much to see beyond the advertised highlights, and we hope you take the time to go and find it. We are aiming for meaningful travel.
We also hope (long-term goal) to change the story on the region. For newspaper editors, it is autocracy and environmental disasters. For travel bloggers, everything is simply awesome. We hope to de-romanticize that story, bring it down to its real proportions, and inject a larger degree of nuance.
3. Booking travel
When talking about the business of travel, our goal is to make it easier for travelers to choose a reliable service provider that suits their needs and style of travel, while giving local people the opportunity to earn money gracefully thanks to a tourism that is focused on quality rather than quantity.
That's it. We know we are not there yet, but we are working hard to make this site a reliable reference for everyone who is (dreaming about) traveling in Central Asia and the Silk Road. You can find some testimonials here.
Steven and Saule
Principles
Caravanistan is founded on the following principles:
Always strive to be honest and kind.
Treat your audience as they are: intelligent, passionate travelers.
Don't tell travelers what to do. Instead, listen closely, and help where you can.
Keep moving. Keep thinking. Keep working.
Have fun and enjoy yourself!
About Steven
Born in Belgium in the early 80s, after graduating university I spent some years roaming Eurasia. I have always had a deep interest in the power of media over our lives and, after having worked briefly for a tv production company and a newspaper, I had a strong desire to start my own medium.
Caravanistan was originally intended as a writing exercise – I thought I wanted to be a journalist in Central Asia – but it veered into a different direction that suited me more.
After all these years, I still enjoy what I do: it satisfies my numerous interests and I have met a lot of interesting people along the way. It remains very rewarding to read all your positive comments, and I hope to continue exploring this beautiful region and making this website a better resource for fellow travelers in the years to come.
About Saule
I always dreamed of travel to be able to learn about foreign cultures, history, and arts. After working throughout my student years in Kazakhstan, I finally found opportunities to travel thanks to the corporate world; after several years of labouring in sales and marketing in Kazakhstan, I found jobs in England and later in Germany.
When I met Steven, we traveled for a while, trying to figure out our lives. This way, I gradually got involved with the website.
Today I am happy to find myself doing a really useful project for travelers. My task is to hold tour companies in the region against the light and help them improve their tours and their sales process, and to give travelers advice on who to choose/how to plan/what to expect on an organised trip.
I am always meeting tour companies, scrutinizing them and collecting gossip to make sure that we have, perhaps fewer, but carefully selected offers for any type of traveler.
What I love about Caravanistan is meeting so many interesting people. They keep me inspired.
How we keep the site going
We work together with travel companies in different countries. We only work with a few select companies: people we know well and trust to give a reliable 5-star service.
When you buy a service from them through Caravanistan, we get a commission. You pay the same as if you would go directly via them (sometimes even less); it is their contribution that keeps us financially motivated to keep up the site.
There is also some traditional banner advertising and affiliate marketing (links to Amazon and booking.com, mostly) on Caravanistan, that works via the same commission-principle.
We care about your user experience, so we didn't put up one of those annoying cookie banners. But we do care about your privacy: you can see what Caravanistan tracks when you visit with Blacklight (as little as possible).
A bit of history
Caravanistan started in 2011 out of a summer house in the mountains in Almaty between sessions of berry-picking. Oh, it was so romantic! There was no business plan, no strategy or timelines, just an honest desire to help other Silk Road travelers.
Connections with tour operators started being added around 2014, and soon after, we quit our jobs to focus on the website full-time. Travel in Central Asia was becoming more popular, and Caravanistan was sorely needed to keep people out of jail by explaining arcane immigration rules.
Things were going well in the years after: more travelers found us, we added more tour operators to the roster so that we could service every part of the Silk Road, including the Caucasus, Iran, Mongolia, Afghanistan and Pakistan. We enjoyed ourselves traveling every corner of the Silk Road.
Not everything went to plan, of course: a lot of time and nerves were spent on sifting out unreliable tour operators and leveling up the others to a standard we could be happy with.
2020 marked a break. We kept the website online but didn't update much as borders shuttered and our spirits sank. We stopped organising travel services as a lot of our tour operators went bankrupt or mad. Some got really sick from Covid and never returned. We went off to do something else for a living.
In 2023 we decided to return. Travelers were slowly coming back to Central Asia. Even though the amount of information about Silk Road travel you could find online had exploded compared to when we started, and certain things had gotten a lot easier, we understood from your comments that there was still a clear need for an authoritative voice on travel in Central Asia.
The website got a full overhaul. As did our approach to travel services. We are still here to help you find a reliable tour operator at a fair price, but we cannot help everyone anymore. We don't do Iran, Mongolia or the Caucasus anymore. Our roster of tour operators thinned out considerably.
We are now just focusing on what we do best: complex, multi-day itineraries in our 5 core Stans with a small but reliable group of tour operators that survived the pandemic and are still committed to showing travelers to Central Asia a good time.
Let's see what the future brings!