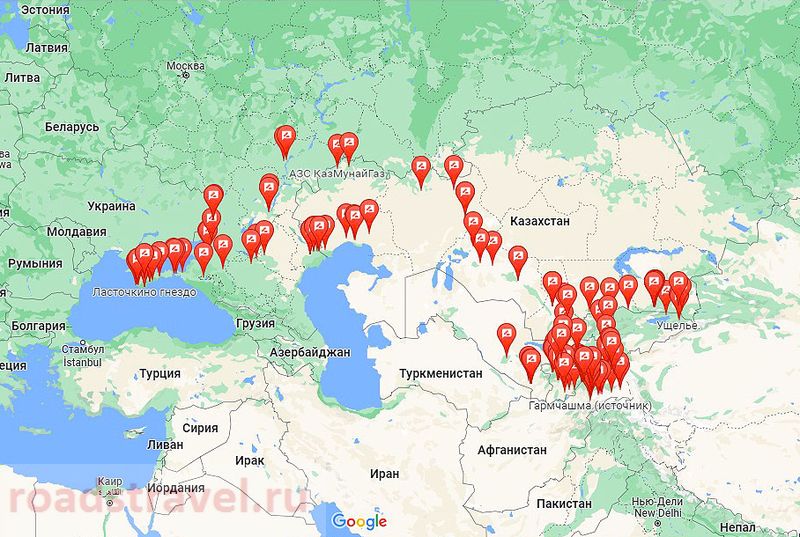 "First, statistics. On trips of various lengths, I dashed off 19,578 kilometers in a year. The farthest was a trip to the Crimea - 9612 kilometers. The distance in a straight line between the extreme eastern (Issyk-Kul) and extreme western (Crimea) points of the routes was 3530 kilometers. The extreme north (Saratov) and the extreme south (Garmchashma) are separated by 2560 kilometers. Since my roads ran through the territory of five states - Kazakhstan, Kyrgyzstan, Russia, Tajikistan and Uzbekistan, I had to cross the border thirteen times this year! And now, "lyrics" ..."
You can read the story and see all the photos
here
. Now just a few pictures.