Forum rules
Before asking a border crossing question, make sure you have read the relevant article about the country. Overview page:
http://caravanistan.com/border-crossings/
Before submitting a crossing report or question, have a look first to see if a topic already exists. Existing forum topics are linked to from the border crossing pages on the site.
Thank you!
We crossed from Pakistan to China. Didn't return that way but don't see why that should be a problem, as long as you have the required visa.
---
Thanks SPR11, thought as much.

Enjoy your site lost with purpose, keep up the good work
---
I crossed the border from Pakistan to China at the end of August 2016. They will give you a vaccination in Sost.

There were a sign like "Health care point" in the same room, where Pakistan passport control was passed. Actually you can ignore that guys, but I came and ask what they are. So they said a vaccination is mandatory for everybody who has spent in Pakistan more than a month, and put a drop of a vaccine into my mouth. Also I got a vaccination certificate and I was said China will demand this document, but nobody ask me about it.
---
On August 24 I went from Pakistan to China. And I'd like to write here some details, which you can't find on the web-site.

At the early morning I hitchhiked from Passu to Sost, where Pakistan custom and passport control are situated, though the border itself is 85 km from here. In this town you can see a big parking with Pakistani trucks, a market with plenty of Chinese goods, which obviously aren't bargains here, and a few currency exchange offices, where you can get rid of your rupees and get hold of some yuans. It's better to be done in Sost, in my opinion. Otherwise if you have no bank card, it will be a weird quest to change cash in Tashkurgan.

A few companies bring passengers from Pakistan to China for the same price – 3300 rupees (about 32$). In Sost I bought a ticket from Natco bus (natco.gov.pk). All the companies use microbuses. But in Karimabad I met a Japanese guy who came from Tashkurgan by a Chinese "normal" bus.
The departure time on the ticket was 8:30. But in fact it meant nothing, cause the custom control hospitably opened its doors only after 10 o'clock. Then a hellish search for drugs started. At first all the passengers put their bags in a row and a dog sniffed them. Then everybody picked up his belongings and went to a custom officer, who took out everything from the bags for painstaking examination.

After the custom control there is the passport one. Your name will be searched in lists provided by you transport company and only then you will get an exit stamp. If you don't plan to cross the border and just want to see Khunjerab Pass itself like many tourists do, anyway you should visit this Pakistan office and register yourself. They seem to work till 17:00 (I'm not sure).

Next to the passport control window you will get polio vaccination. It's mandatory for everybody who has spent in Pakistan more than a month. I got a vaccination certificate and I was said China will demand this document, but nobody asked me about it. Generally you can ignore these guys. But I just came to ask and immediately got a drop of a vaccine into my mouth.

After all the checkings we sat in the micro-bus and started our way. The next stop was the entrance to Khunjerab National Park which is free for Chinese citizens, but costs a little bit more than 1 US dollar for Pakistani people and 8 US dollars for all other nationalities. You can pay in rupees, yuans or dollars.

The last thing you see on Pakistan territory is an ATM of National Bank of Pakistan (it's a commercial bank), which is considered to be the world's highest ATM but may not let to you to withdraw your money from your card. We had cards of Russian and Ukrainian banks. And there was only one Pakistan bank which ATMs gave us cash – Muslim Commercial Bank (MCB). Maybe you'll be luckier.

On CHina side we had more painstaking inspection than we experienced on the Pakistan side. Luggage was scanned by an x-ray machine and then thoroughly inspected. All the passengers passed through a full body scanner.

Of course all this procedure took a long time. After the control we spent a couple of hours in our microbus waiting for permission to continue our way. Finally a China cop sat in our vehicle and we started our way to Tashkurgan. Road signs here has no Latin letters: toponyms are written with big hieroglyphs and are doubled with smaller inscriptions in regional Uyghur language, in which Arabic script is used.

In Tashkurgan the bus entered into a fenced area – so called "Khunjerab Port". From here – not from the bus station – buses from Tashkurgan to Pakistan leave. In the "port" our bags was sniffed by dogs again and then scanned with x-ray.

It was dark when I entered China officially. In theory it was still possible to find a shared taxi to Kashgar. But in this case I would see neither Tashkurgan, nor the rest of Karakoram Highway. So I decided to stay here for a night.
---
Hello does anyone have any details on the process of bringing a pakistani registered personal vehicle into China? We are coming from the Khunjerab pass and leaving the next day out of China through Torugart port.
---
I assume the procedure is the same as with a car registered in Europe or Central Asia. As long as you have a guide it should be no problem.
If you like Caravanistan: we have opened a
tip jar
! We love you back!

---
Do you know how recent this polio vaccination has to be? We were vaccinated as kids, and as far as I know, this is a lifetime vaccine.
---
hi there,

We are planning our trip on the Karakoram Highway, crossing from Pakistan to China. Has anyone recently crossed the border there?
Someone who told us the border on the Chinese side was now closed, that one could not enter into China, because of the situation in Xinjiang.
The only time I know the border is closed is in winter given the weather and snow conditions. Anything else that's happening recently?

BTW, we already have a Chinese visa, already traveled overland from Mongolia into Xinjiang, and had no issue at the border crossing (Dec 2016).

Know situation changes quickly depending on which crossing and what happens politically, but I have not seen or read anything that would indicate problems right now.

Recent insights appreciated. Hoping to do the crossing this June 2018.

Thanks
Patricia
---
Posts: 14
Joined: Wed Aug 01, 2018 10:07 am
x 15
x 14
Khunjerab Pass is the only open border between China and Pakistan for vehicles and travellers from third countries.
Name of pass: Khunjerab in china side and Sost Pakistan side.
Closed time: from November 30th to April 1st of next year. It's also closed during weekend and chinese holidays.
Note:
#It's highest Border crossing in the world;
#There is a highest ATM in the world on Pakistani side;
#During the Soviet period Khunjerab was once the largest port in Xinjiang.
more info:
https://caravanistan.com/border-crossin ... -crossings
some pics: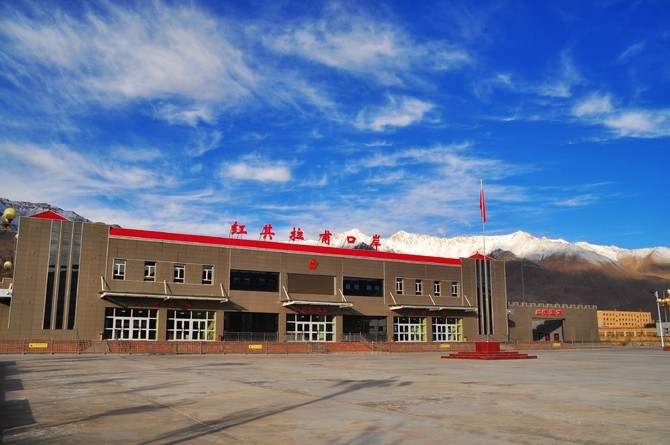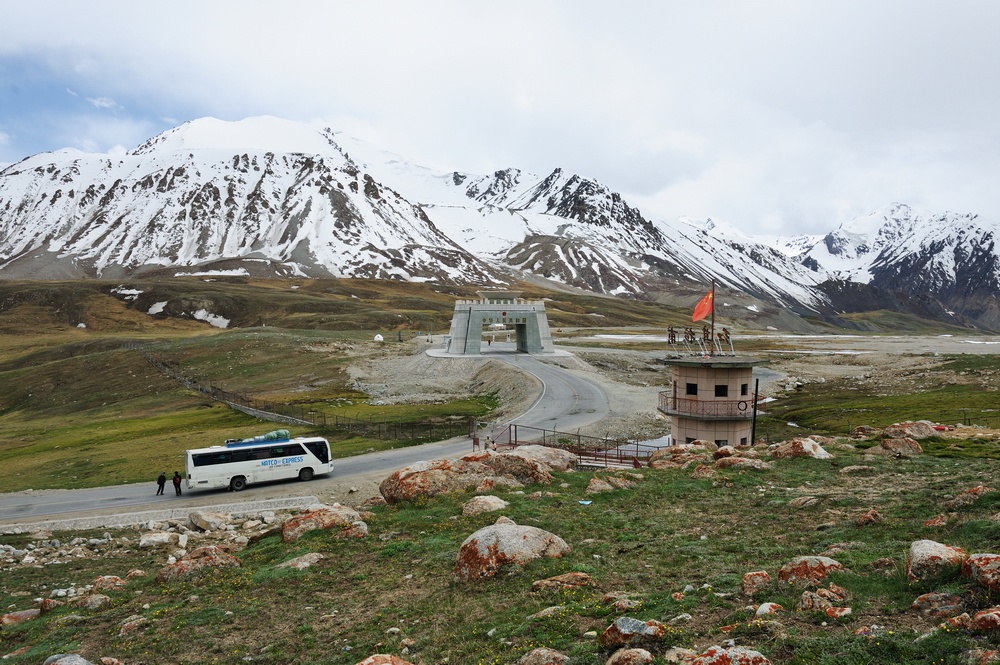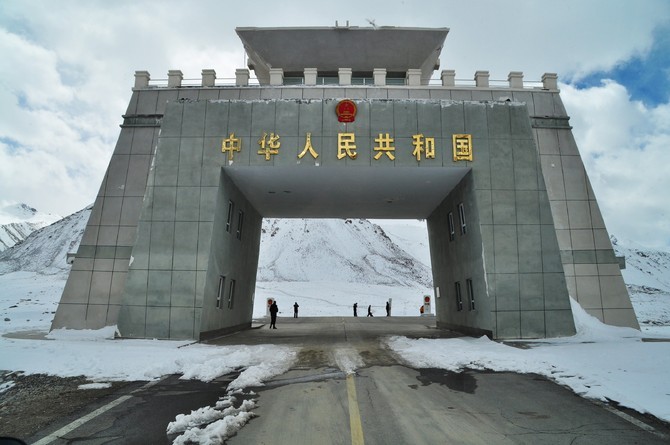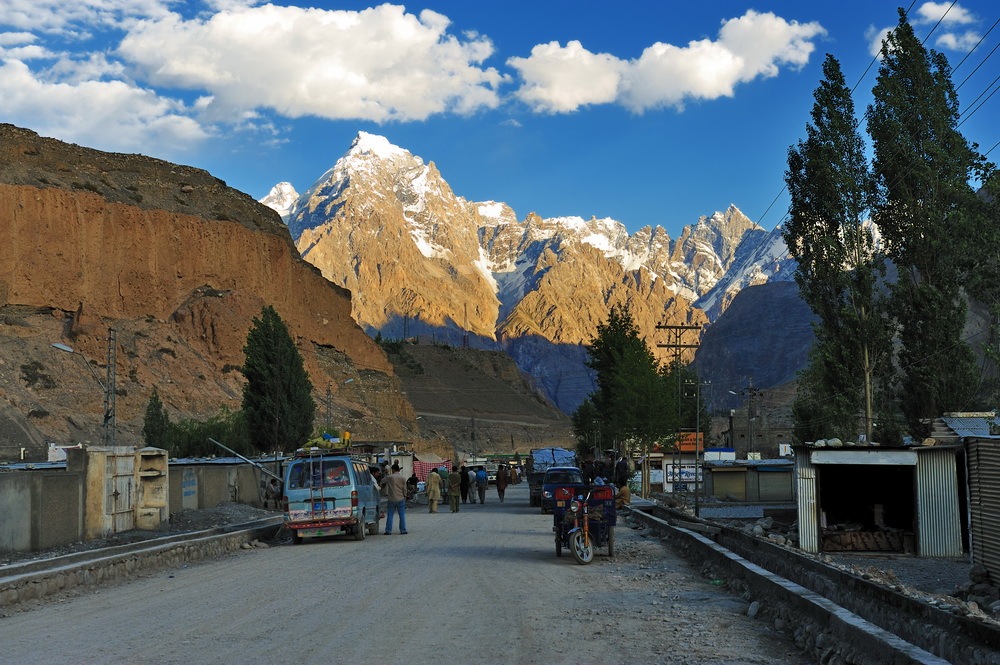 Attachments

china-gate.jpg (69.85 KiB) Viewed 1975 times

hqlp.jpg (74.3 KiB) Viewed 1975 times
---
I crossed Khunjerab Pass from Pakistan to China in early June.
It was a long day, but in the end I made it. Like at other Xinjiang border crossings, prepare to spend a few hours having your electronics inspected.
For a detailed report/guide and some photos, check out this blog post I wrote up on the
Khunjerab Pass border crossing
.
My solo-travel blog:
On The Way Around
Covers destinations such as China, Pakistan, Afghanistan, and more!
---
Similar Topics

Replies
Views

Last post