E-mail question: We are three motorbikes travelling from Askhabat to Daşoguz, to then cross the border to Uzbekistan.
Do you have information about any refuelling station on the road? There are about 600 km according to Google Map, and with our 18Lt. tanks and approximately 280 km of autonomy we need to plan carefully.
Answer
There is a petrol station in Erbent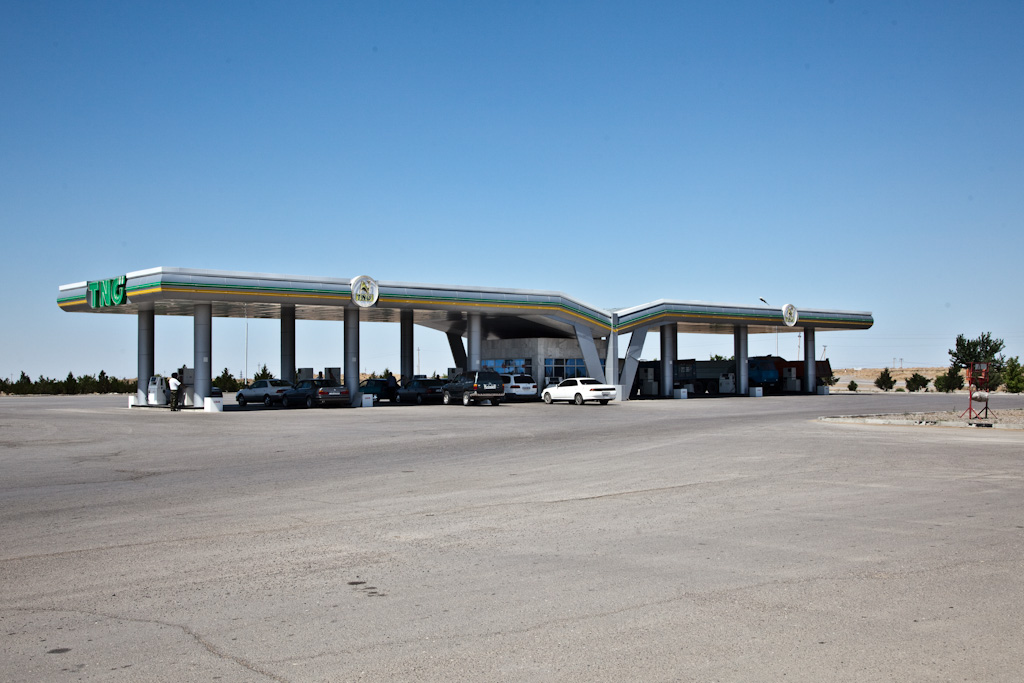 Chaikhanas in Darwaza also sell petrol. After that, there is nothing until you get to the Konye Urgench neighborhood, I think.